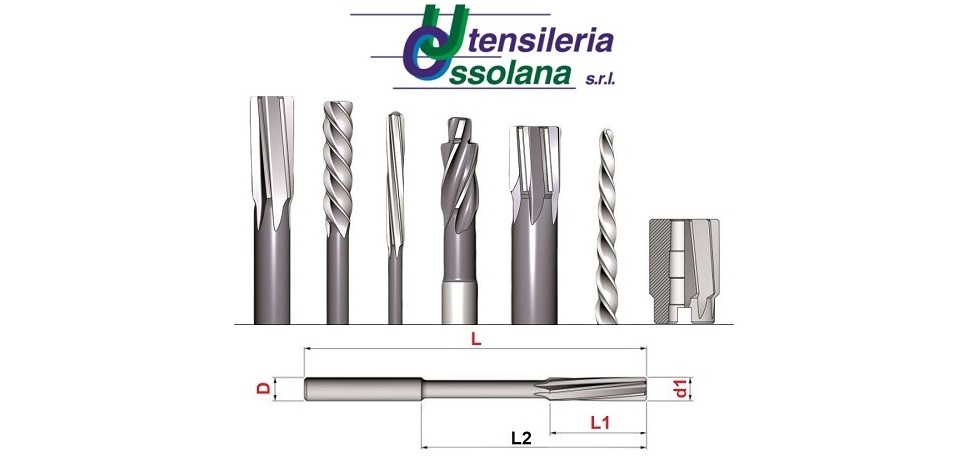 Utensileria Ossolana S.r.l. manufactures standard and special tools such as centesimal reamers, hse carbide reamers, brazed carbide reamers, reamers and micro-grain tools for particularly complex and accurate machining operations.
Utensileria Ossolana is certainly among the most appreciated manufacturing companies thanks to its extraordinary skill in the production of rotary tools for machining steel, solid carbide and brazed carbide and for chip removal. Over the years, Utensileria Ossolana has equipped itself with the most innovative and high-performance production equipment that guarantees highly accurate and durable supplies for the most diverse operational and industrial uses.
Utensileria Ossolana offers a wide range of cylindrical shank reamers, morse taper reamers and sleeve reamers made from Hsse super high-speed steel, solid carbide and brazed carbide. In the field of coatings, Utensileria Ossolana recommends their 'Balinit® futura' and 'Balinit® Alrona-pro' coatings, and for machining hardened steels the 'Balinit®X.latuma' coating.